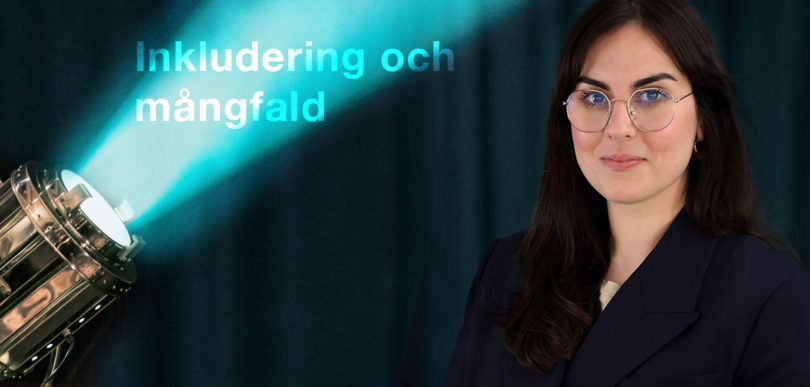 The most important diversity work is that which permeates all levels
The work with diversity and inclusion is important to the majority of Swedes. At the same time, one in four does not trust that companies that talk about these issues also implement their promises in practice. How can employers, companies and organizations become better at working for wider inclusion and increased diversity? An important and crucial issue that receives extra attention during May, which is The European Diversity Month, instituted by the European Commission.
The societal benefits of including more people are incalculable, among other things it means that more people get a chance to achieve their goals and dreams. Even for companies, the potential gains are many, inclusion of people from more parts of society means, for example, new insights and broader perspectives.
How companies deal with inclusion and diversity differs, in visual communication many companies work to include people who deviate from different norms, for example function norm, whiteness norm or thinness norm. Some focus on more diversity in their recruitment, others give people from marginalized groups chances to break glass ceilings.
Customers prefer companies with a diversity focus
How does the Swedish public actually view the companies' work with inclusion and diversity and how is the work done valued?
To begin with, we asked how people's purchase decisions are influenced by the companies' work with diversity and inclusion. Just over half (54%) responded that they are more likely to choose companies that work with diversity and inclusion over those that do not.
When asked in which areas diversity and inclusion were most important, most answered that diversity among employees (68% answered very/fairly important) was important, closely followed by the company's product development (64%), then diversity in leadership positions (59%) and the visual communication (54%).
The question of whether respondents believe that companies that communicate that they work with diversity actually do so became a watershed moment. Just over a quarter respond that they trust the companies (26%) – an equal percentage do not (25%).
How companies relate to and work with inclusion and diversity is thus something that the Swedish public thinks is important. The result indicates that this work must not only be visible, but that in practice it must involve real work within the organization – at all levels.
There are a number of examples of companies and representatives who acted in a desire to be perceived as inclusive – but where the end product is instead clearly lacking. An example is Bookbeat who colored a hand, including the palm, brown in their promotional images. Another is H&M and Primark who created Pride collections without supporting LGBTQI issues. Perhaps that kind of campaigning is the basis for why such a small proportion consider themselves to have confidence that companies can actually back up the diversity and inclusion work they claim to be doing.
Visual communication and advertising should reflect what society looks like, including those who deviate from common norms such as function, whiteness or thinness norms – and so should companies. The solid work for diversity and inclusion needs to take hold. More companies need to take that responsibility, not only because it is important to society, but also because customers prefer it.
Every month we offer knowledge, facts and reports in the area of branding and communication in the form of Novus Brand Letter.
Do you want to be a part of it? Subscribe here.