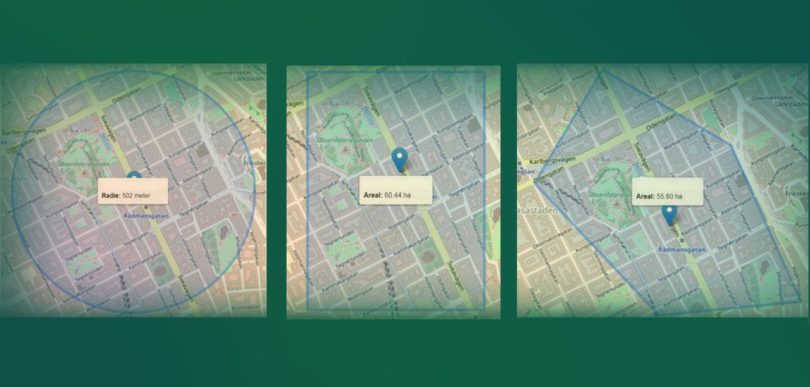 New launch of geometric catchment area
Novus launches the possibility to conduct surveys based on catchment areas.
Novus can create a geometric selection based on an address where you can choose between circle, rectangle, polygon. It is possible to zoom or pan these to the appropriate size. The number of interviews that can be conducted is based on the size of the area.
Two examples of areas of use are if you e.g. want to interview people in a store's catchment area or people who live within a certain distance of a wind turbine.
Below are examples of three geometric selections based on those who live in the vicinity of Novus' office at Sveavägen 59 in Stockholm, where we could conduct 500 – 1000 interviews.

Contact Novus if you want to know more!
Mikael Ohlsson
Head of Research