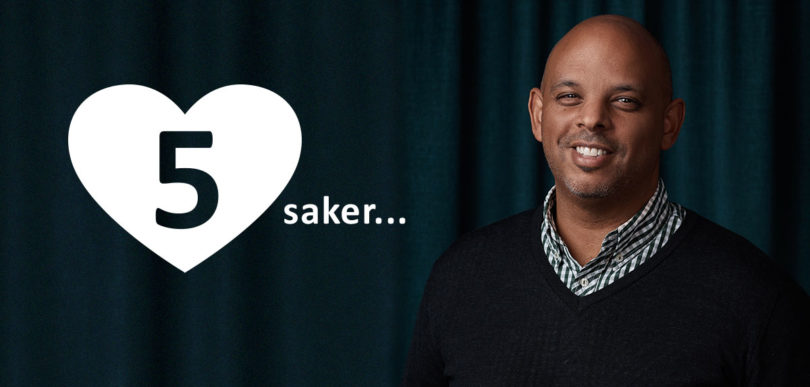 5 things we learned about inclusion and diversity in Swedish companies
For the second year in a row, Novus, on behalf of Mitt Liv, has had the privilege of surveying how Swedish companies and organizations work with inclusion and diversity. We have taken the lead by surveying managers at different levels, which gives us a real inside perspective of how companies and organizations work with inclusion and diversity in their workplaces. This year, we see that the issue has moved higher and higher on the agenda – but there are clear challenges that make the work more difficult.
In our survey, we have focused on managers in all sectors; private, public and non-profit sector. We have focused on companies/organizations with 25 employees or more. Here we list 5 things we learned, or trends we see, based on this mapping.
1. Momentum – inclusion and diversity an issue increasingly high on the agenda
Nearly five in ten managers say their top management is actively working to increase inclusion and diversity in their workplace – a significant increase compared to 2021. Four in ten say their top management sometimes raises the issue, but that it is not a priority. One in ten say their senior management is not working on the issue at all. We thus see that the issue has gone from being sometimes handled by top management, to more continuously permeating the organizations' operations.
2. The challenge: Getting inclusion and diversity to permeate the daily activities of a majority
While we may see a shift compared to 2021, there are still hurdles. We have chosen to call it "the-talk-to-walk-GAP". This means that there is a significant gap in how organizations work with inclusion and diversity. A high percentage, 76 percent, state that their organizations work actively with inclusion and diversity – but significantly fewer state that they have a strategy (53 percent) or a goal (34 percent) linked to the work. There is thus a feature of "lips confession" here (i.e. more "talk" than "walk".) However, there are organizations that have achieved this work, from which we can get guidance.
3. Larger organizations are examples
Managers in organizations with 1,000 employees or more state to a greater extent than managers in smaller organizations that it is important to increase inclusion and diversity in the workplace and that top management works actively with it. To a greater extent, they have both a strategy and goals for how to improve their work. Small and medium-sized organizations with up to 200 employees, primarily in the private sector, have more challenges. Here, inclusion and diversity is not as obvious a topic, and does not appear as naturally on the agenda as in the larger organizations. But even among these smaller organizations we can see an increase compared to 2021.
4. A majority state that they have good knowledge of how to increase inclusion and diversity
Six out of ten managers state that they have a high level of knowledge, in their managerial role, about how to work to increase inclusion and diversity in their workplace. Managers in larger organizations, and in organizations that have strategy and goals linked to the issue, have higher knowledge than other managers. This is a positive thing, isn't it? That their self-estimated knowledge on the matter seems to be quite high. Or, could it be that this is also part of the problem as to why inclusion and diversity in some organizations seem to have difficulty moving from "talk" to "walk"?
5. A sharp paradox – attracting talent is the biggest drive to work more with inclusion and diversity – but the biggest threshold is that candidates who would add diversity don't have the right qualifications
The managers seem to be saying something like this: "we want to find talent to improve our diversity, but we're having a hard time finding it". Remember – the majority of managers claim to have good knowledge of how to increase inclusion and diversity in their workplace. The above paradox indicates otherwise. A challenge here is that there seems to be a rather narrow view of what the right qualifications are. Traditions, habits and self-truths seem to prevent organizations from valuing other qualifications that differ from what one is used to. Organizations must challenge their current ways of working and habits, and perhaps also their unconscious biases, when attracting talent that increases diversity.
To summarize
It should be empowering for all of us to see inclusion and diversity receive more attention and have a more strategic role among senior management. The issue generally seems to have more importance than it did two years ago. The long-term challenge should be on everyone's mind: that is, how do we succeed in moving the issue to permeate the day-to-day operations of more and more organizations. Achieving this requires both persistence and patience on the part of all parties involved.
Peter Blid
Business Manager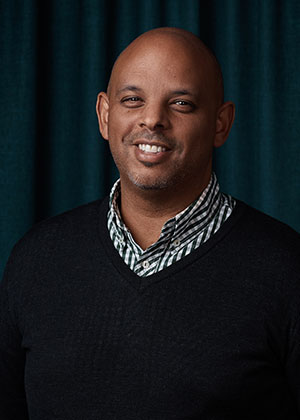 Every month we offer knowledge, facts and reports in the area of branding and communication in the form of Novus Brand Letter.
Do you want to be a part of it? Subscribe here.